U.N. Sustainable Development Goals
LENOVO AND THE U.N. SUSTAINABLE DEVELOPMENT GOALS
Lenovo supports the United Nations Sustainable Development Goals (SDGs), which were officially adopted by the U.N. in September 2015 and came into force in January 2016. The SDGs include 169 targets and are to be carried out between 2016 and 2030.
Lenovo has well-established programs to ensure we operate sustainably and responsibly, following our long-standing commitment to ethical corporate citizenship and promoting sustainability in all our activities. We became a Global Compact signatory in 2009. There are aspects of our business, projects, programs and activities that we can readily identify as contributing toward achieving SDGs. Examples include: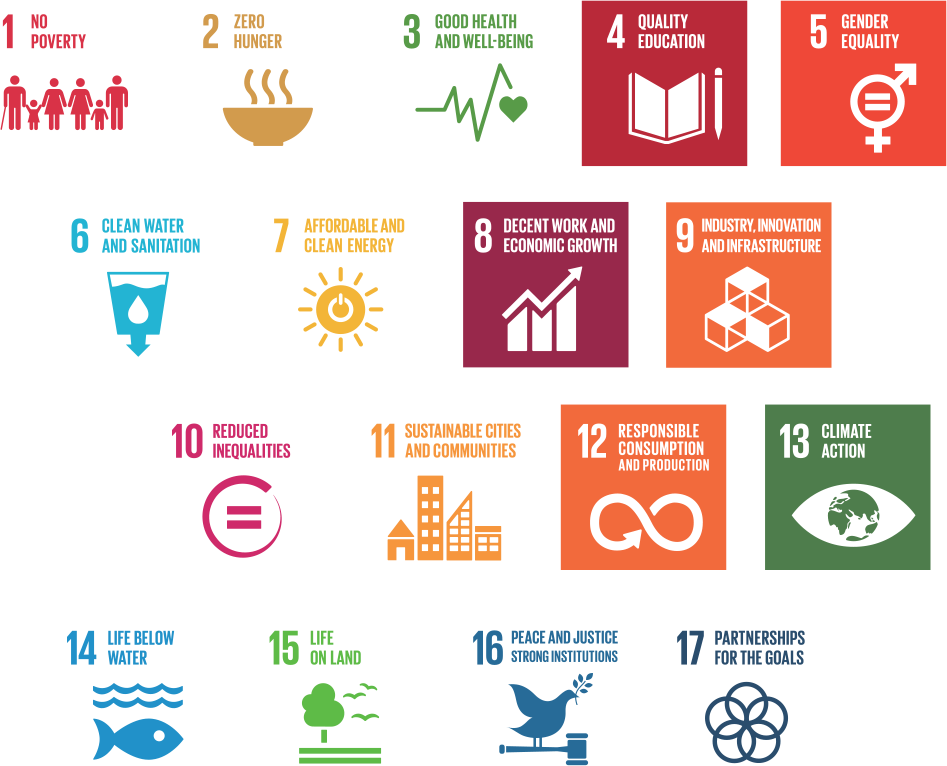 Goal 4 — Education and digital inclusion are key components to Lenovo's social investment strategy. See the Social Investments section of the Sustainability Report to read about our global activities in these areas in FY 2017/18.
Goal 5 — Lenovo is seeing results from its programs to increase the hiring of women and develop female senior executive talent. See the Diversity section of the Sustainability Report for more information.
Goal 8 — Lenovo has been recognized for its commitment to providing safe and healthy workspaces, and our contracts with suppliers flow down safe and healthy workspace requirements through our supply chain tiers. See the Manufacturing and Supply Chain Operations chapter of the Sustainability Report for more information.
Goal 9 — Lenovo relentlessly pursues innovation that reaps sustainability benefits. Read about our warm-water cooled servers on pages 34-35 of the Sustainability Report.
Goal 12 — Lenovo's Environmentally Conscious Products program is continually raising the bar on reducing the resources required to manufacture and use our products. For example, see page 87 of the Sustainability Report for information about Lenovo's use of closed-loop materials.
Goal 13 — Lenovo has pledged to achieve a 40 percent reduction in greenhouse emissions by FY 2020/21, relative to FY 2009/10. See the Environmental Impact of Lenovo Operations section of the Sustainability Report for more information about our FY 2017/18 achievements.